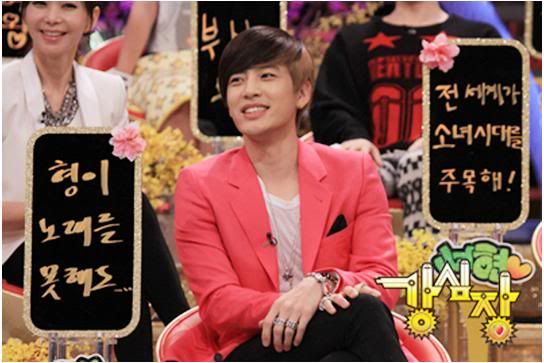 Singer Se7en recently shared how he could receive a song from Asia's top producer, Park Jinyoung.
On February 28, in the episode of SBS' Strong Heart, Se7en says, "I attended an audition for K-pop star, and had dinner with Yang Hyunseok (his CEO), Park Jinyoung, and Psy in a hotel room that night. That's when I asked Park Jinyoung for a song."
He added. "He was thinking about it for a while, and then sang "When I can't sing" to me. As soon as I heard this song, I wanted to have it. But Park Jinyoung didn't want to give it away, because he wanted to sing the song. So I danced and sang a song in front of him, like an audition. Thankfully he decided to give me the song anyway."
JYP Entertainment, miss A's Min and Suzy laughed and said, "Even thought, producer Park Jinyoung decided to give the song to SE7EN sunbaenim, he still wanted the song to himself."
In the same episode,
miss A's Suzy talked about her kissing scenes.
Source:
Xportsnews
&
Korea.com
Reported by:
mya@ultimate-adora.com
Please take out with full credits attached!